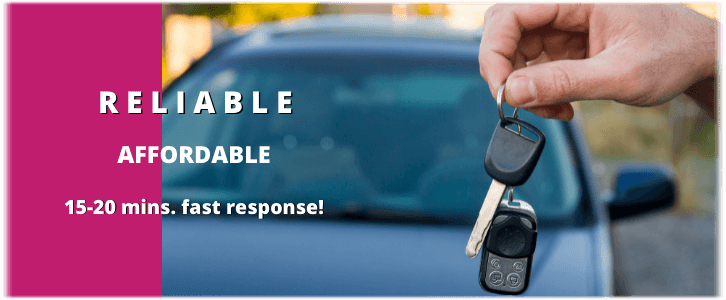 When you need an affordable and reliable car key replacement in the Parkland, FL, area, we can help. Are you having trouble finding your keys? Automobile keys are small and easily lost. We can replace keys for vehicles of any make or model. Call us if you need our car key replacement aid. Our prices are competitive, and our services are accurate. Our services are also available 24/7, seven days a week, for your convenience. The good news is our technicians can deal with all types of car keys. So you can rely on us to extend the extra mile for your convenience. There is always someone available to assist you in Parkland, FL, at any time of day or night. So give us a call if you need a key replaced right away!
Mobile Car Key Replacement in Parkland, FL!
You might fret when you lose your keys or misplace something elsewhere. The first thing to think of is the dealer for the answer. What's the point of having your car towed to the dealership? Let a professional deliver your new car key straight to your front door for you. Our company is 100% mobile in Parkland, FL, and the surrounding areas, and we travel daily. As a result, if you live in Broward County, we can reach you quickly! Feel free to contact us. Regardless of your location on the map, you can enjoy the best car key replacement service around. You will never regret hiring us. We cater to places within a 25-mile distance of the central office. You may call us at (561) 566-6007. 
Speedy Auto Key Cutting!
We understand what it's like to be in a stressful situation. More so if you are in a hurry. Consequently, we are available 24 hours a day, seven days a week, helping our customers quickly by showing up within 20 minutes of their request. Furthermore, our experts in Parkland, FL, can program almost any transponder key with highly sophisticated car key replacement gear! We have the tools and devices to provide you with the new key and open your locked doors. We can replace your car key with a true master of the field without long waiting.
A Car Key Copy Starts at $99
Keeping a copy of your car keys at home is always a good idea. However, most people will not go the extra mile unless there is an emergency. Therefore, creating a spare key for your vehicle may not be a top priority. Because of this, we offer affordable car key copy and replacement services! There is no need to worry about the payment because we have made it low for you. We are capable of handling any situation at your convenience. Now you don't have to go to the dealership and spend an arm and a leg. You can be at ease because there will be no add-ons or overcharging when you do business with us. For $99, you can get a second set of keys made by our amazing car key replacement crew in Parkland, FL!